Lai Chau
Lai Chau is an out of the way place about 100km north, and 4 hours drive, from Dien Bien Phu. It is also one of the hottest places in Vietnam, during the summer months of June and July when temperatures can climb to 40oC. During the rainy season the town is prone to severe flooding from the Da River. Nevertheless the scenery around Lai Chau is quite breathtaking and worth the effort involved in getting there.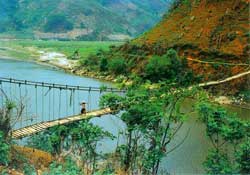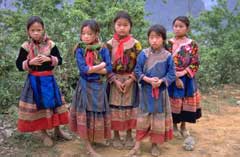 Getting There
Probably the best route is from Dien Bien Phu which should take around 4 hours. You can also arrive from Sa Pa or Lao Cai which will take 6 and 8 hors respectively. The latter route is by far the most spectacular but remember that the road can suffer severe damage during the rainy season and this can increase journey times considerable.
Hotels in Lai Chau
Below is a list of hotels in Lai Chau sorted by price range (highest first). Click the hotel name to view details. If you wish to telephone a hotel the area code for Lai Chau is 023 (+8423 from outside Vietnam).
Song Da Hotel


Price Range: Up to $25 per night
Ra Lay - Lai Chau Town, Lai Chau (Tel: 852 527)

Lan Anh Hotel


Price Range: Up to $25 per night
Lai Chau Town (Tel: 852370)

NamLay Hotel


Price Range: Up to $25 per night
Lai Chau Town (Tel: 852346)
RezEasy PMS
Cloud-based PMS offering real-time access from any desktop computer or tablet anytime, anywhere.
RezEasy Portal
Hotel Portal lets you make deals directly with accommodation owners and take bookings on your website.
RezEasy Booking Engine
Beat the steep commission structure that eats into your revenue by driving direct sales through your website.