North Vietnam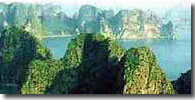 North Vietnam and the Red River Basin is generally a fertile area with a varied climate. Summers can be hot and dry and winters are cool and damp. North-east Vietnam is the best place to see hill tribe culture, here life seems to beat to a rhythm that has not changed in hundreds of years.
Halong Bay is one of the most spectacular pieces of coast in South East Asia. Its emerald green water and 3000+ islands cover almost 1500 sq km. The best know island in the Halong Bay area is Cat Ba.
Hanoi, the nations capital, is a city where Tranquil lakes, tree lined boulevards, elegant parks and charming old streets sit alongside Internet cafes, electronics stores and other shopping centres.
Use the links below or click a place on the map to find out more information.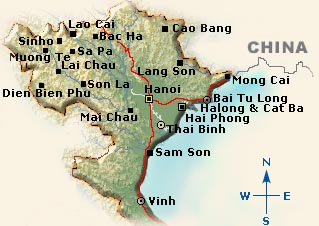 RezEasy PMS
Cloud-based PMS offering real-time access from any desktop computer or tablet anytime, anywhere.
RezEasy Portal
Hotel Portal lets you make deals directly with accommodation owners and take bookings on your website.
RezEasy Booking Engine
Beat the steep commission structure that eats into your revenue by driving direct sales through your website.