Dien Bien Phu
Dien Bien Phu is 35km from the Loas border and one of the remotest spots in Vietnam. It is also the site of the Viet Minh's decisive victory over the French when they defeated the 13,000 strong garrison at Dien Bien Phu, thus forcing the French government to abandon thier plans to re-establish control of Indochina. A museum now occupies the site of battle.
As well as the museum you will find various military atrifacts around the town. The headquarters of the French commander has been re-created, and the old Moung Thahn Bridge has been preserved. There are monuments to both the Viet Minh and French soldiers.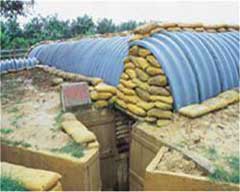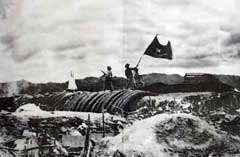 Getting There
Getting to Dien Bien Phu can be a lengthy journey. Buses from Hanoi take around 16 hours to make the 470km journey so it's best to break the trip with a stop over at Son La.
Hotels in Dien Bien Phu
Below is a list of hotels in Dien Bien Phu sorted by price range (highest first). Click the hotel name to view details. If you wish to telephone a hotel the area code for Dien Bien Phu is 023 (+8423 from outside Vietnam).
Dien Bien Phu Hotel


Price Range: Up to $25 per night
279A 7/5 Road, Dien Bien Phu (Tel: 825103)

Muong Thahn Hotel


Price Range: Up to $35 per night
Tran Dang Ninh, Dien Bien Phu (Tel: 826719 Fax: 826720)

Beer Factory Guesthouse


Price Range: Up to $25 per night
Tran Can, Dien Bien Phu (Tel: 824635)

Binh Long Hotel


Price Range: Up to $25 per night
429 Muong Thahn, Dien Bien Phu (Tel: 824245)

May Hong Hotel


Price Range: Up to $25 per night
Tran Dang Ninh, Dien Bien Phu (Tel: 826300)

Bank Guesthouse


Price Range: Up to $25 per night
Dien Bien Phu (Tel: 825852, Fax: 826016)