Hanoi - Vietnam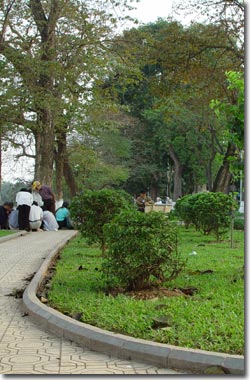 Hanoi, capital of Vietnam, is a city with one foot in the past and the other in the present. Tranquil lakes, tree lined boulevards, elegant parks, and the charm of the Old Quarter contrast with the swarms of motorcycles and Internet cafes.
The most popular location for tourists is around Hoen Kiem Lake in the centre of Hanoi and the Old Quarter just to the north. You will find many hotels, restaurants, shops and Internet cafes in this area. About 2km south east of Hoan Kiem Lake is the Opera House.
Hanoi's Old Quarter is a maze of narrow streets and alleys each with many narrow fronted houses and shops. Here you can buy Handy crafts, silk, pottery, herbal medicines, traditional musical instruments and a host of other items.
To the west of Hoan Kiem is Ho Chi Minh's Mausoleum which is open from 8am to 11am Tuesday to Thursday. Not far away is the beautifully restored Presidential Palace. Further north in Tay Ho district is the large West lake. There are a number of very good seafood restaurants on the south bank of the lake. More...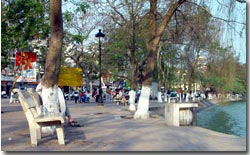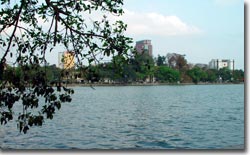 Getting There & Getting Around | Hotels | Restaurants | Bars/Clubs
Sports/Fitness | Medical/Dental | Travel Agents/Airlines
RezEasy PMS
Cloud-based PMS offering real-time access from any desktop computer or tablet anytime, anywhere.
RezEasy Portal
Hotel Portal lets you make deals directly with accommodation owners and take bookings on your website.
RezEasy Booking Engine
Beat the steep commission structure that eats into your revenue by driving direct sales through your website.