Doc Let
Doc Let makes an ideal day trip from Nha Trang which is ony 40km away. Its main attraction is the spectacular white sand beach and shallow water. The best time to visit is during the week since the beach is starting to get popular at weekends.
You will find plenty of good quality accomodation in nearby Nha Trang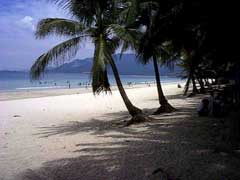 Getting There
Hire a car and driver in Nha Trang.
RezEasy PMS
Cloud-based PMS offering real-time access from any desktop computer or tablet anytime, anywhere.
RezEasy Portal
Hotel Portal lets you make deals directly with accommodation owners and take bookings on your website.
RezEasy Booking Engine
Beat the steep commission structure that eats into your revenue by driving direct sales through your website.